Handheld

- True GPS tracking with automatic course and hole recognition
- High resolution black/white LCD screen
- Additional custom target capabilities
- 1,000 course storage capability
- No membership fees or course download fees
Features
The GolfBuddy Plus features 1,000 course storage capability, dynamic green technology, target customization technology.
GolfBuddy Plus is a full feature rangefinder, making it the most powerful GPS device on the market today.
Accuracy:

GolfBuddy Plus will help you gain confidence by knowing exactly how far and where to go. GolfBuddy Plus´s large,easy to read screen gives you the exact distance to greens, bunkers, lakes, lay-up points and hazards.

Technology:

Each unit features the dynamic green view which changes the shape of the green, depending on your angle of approach. Target information is already preloaded, and GolfBuddy Plus features custom plotting technology which lets you add up to 11 of your own chosen targets to each course in addition to what GolfBuddy Plus already provides.

Simplicity:

With its unique automatic course and hole recognition feature, GolfBuddy Plus will automatically know which course you are playing and which hole you are on. There is no need for aiming or manual operation to obtain distance information to the green when using GolfBuddy Plus. GolfBuddy Plus is a true GPS unit... Just turn it on and play!
True GPS tracking with automatic course and hole recognition
High resolution black/white LCD screen
Additional custom target capabilities
Calculate driving distance
Lithium-polymer rechargeable battery
Durable and water-resistant design
Multi-lingual
1,000 course storage capability
Simple and Easy Operation
No membership fees or course download fees
Tech specs
Physical Specification
Dimension (H x W x D)

2.1"×3.23"×1" / 53.3mm×82mm×25.5mm

Weight

2.83oz / 80g (Include battery)
Accessories
Included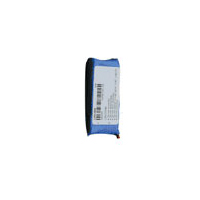 Included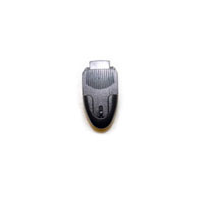 Included