Wearable

Feature-Rich Golf GPS Watch
- Distances to front/center/back of the green
- Distances to targets and hazards
- Pin placement / GPS Tracking
Features
Feature-Rich Golf GPS Watch
Our wearable GPS takes you one step further- introducing the new GolfBuddy WT5. With a slimmer design and a more comfortable fit to your wrist than its previous model, you can fully utilize Dynamic Green View and moveable pin placement features with simple press-and-hold buttons. The GolfBuddy WT5 is a fully functional digital wristwatch with a rechargeable battery.
Distances to targets and hazards
Distances to front/center/back of the green
Pin placement
Digital scorecard
Dynamic Green View
Automatic course/hole recognition
Shot distance measurement
GPS tracking - can be used for walking and other sports
Water resistant
Rechargeable battery
Time
Preloaded with 38,000+ global courses
Feature-Rich Sporty Golf GPS Watch
The GolfBuddy WT5 is a feature-rich golf GPS watch that fits comfortably on your wrist.
Two Colors Available - Black with Blue Trim / White with Orange Trim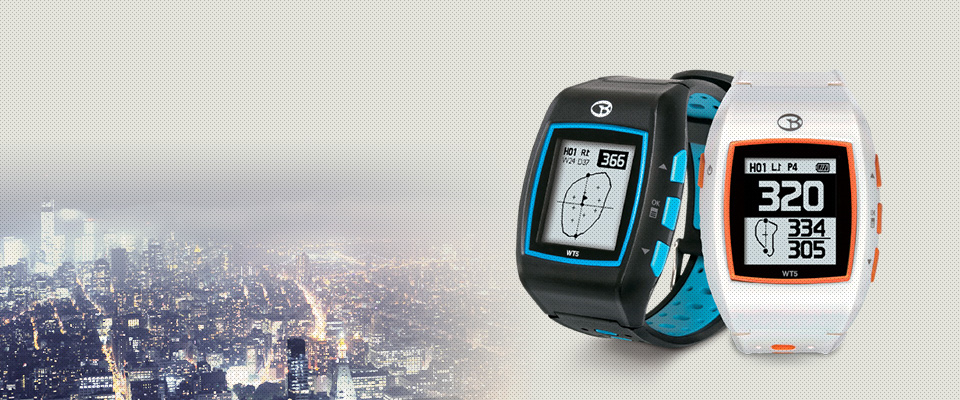 Tech specs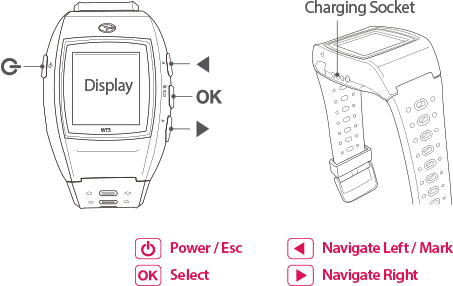 Physical Specification
Dimension (H x W x D)

2.32"x 1.65"x 0.52" (without wristband)

Weight

2.25 oz (including battery)
Battery
Operation Life

8 hours in golf mode, 35 days in watch mode
Manual
*Note: Some files may not be available on phones and tablets. Please access this page on your computer to download files.
Accessories